Alfa Romeo of Birmingham: Your Leading Provider of Alfa Romeo OEM Parts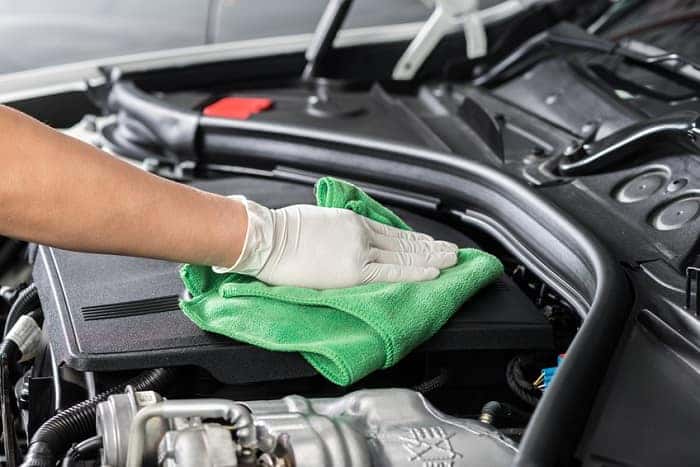 When searching for auto repair for your Alfa Romeo vehicle, look no further than Alfa Romeo of Birmingham, where you can find custom Alfa Romeo OEM parts. These parts are tailor-made for your vehicle and you can rest assured you'll be getting high quality and superb service for your Alfa Romeo vehicle.
OEM Parts vs Aftermarket Parts
OEM (original equipment manufacturer) are parts which are made specifically for your vehicle and were made in the same factory that your car was made in as well. When buying OEM parts from Alfa Romeo of Birmingham, our technicians can guarantee that these parts will work perfectly for your vehicle.
While OEM parts are made by the same manufacturer as your vehicle, aftermarket parts are made by a third-party retailer and are riskier option. This is because they might not fit properly with your vehicle or might not come with the same warranty protections. Purchasing Alfa Romeo OEM parts is a guarantee you will receive the exact same parts your vehicle was designed with in the first place.
What OEM parts should I buy?
Determining which OEM parts you should buy can be tricky, which is why we have a team of trained professionals standing by to assist you. Consult with our auto parts center and we can give you a detailed and comprehensive answer to all your OEM parts questions. You can also search our website to see what Alfa Romeo parts & services are provided at Alfa Romeo of Birmingham.
If you need a part that we do not currently have in stock, we will order it for you and let you know how long it will take to arrive. Once it arrives, our certified service center will make sure it is installed and works effectively.
Request Service at Alfa Romeo of Birmingham
If your Alfa Romeo vehicle is in dire need of OEM repair and replacement, visit our website to schedule service, and our team of technicians will proficiently install high quality OEM parts for your vehicle. We treat all of our customers with professional and courteous service and will provide you with generous guest services and amenities while you are at our dealership. Stop by today!