Why Choose a Certified Alfa Romeo Service Center?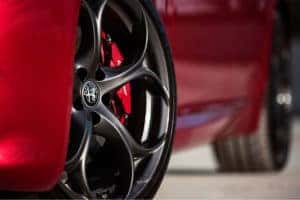 In the Montgomery area, there are lots of places where you can get service for your car. However, it pays to be picky, especially when you drive a luxury or exotic vehicle. At our Alfa Romeo service center, you will get:
Experienced Technicians
Whether you drive a luxury vehicle or something a little more common, our techs will know how to best care for it. They will let you know exactly what type of service is required and give you their expert recommendations.
A Full Complement of Services
No matter what you need for your car, we can supply it. The routine service we offer includes oil changes, filter replacements, tire rotations, and everything else.
Service Schedules
If you have trouble remembering when you need service, we can help. We can create a service schedule for your car and then notify you when maintenance is due.
More Involved Maintenance
In addition to regular service, we also offer diagnostic checks. This preventative maintenance will identify areas of concern or parts that may be on their last legs. This will enable you to take care of potential issues before they turn into bigger problems.
Major Repairs
You can get major repairs or replacements from our Alfa Romeo service center, as well. This may include a new transmission, brake parts, or engine repair.
Essentially, no service is too big or too small. Plus, we only use genuine OEM parts.
If you want to keep your vehicle in great condition, we can help you do it. Make an appointment with the service center at Alfa Romeo of Birmingham to ensure that your car is in the best of hands.