Who Owns Alfa Romeo?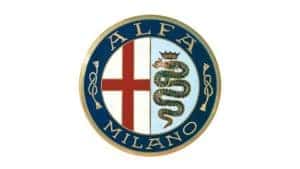 If you're the kind of person who wants to know everything about a company before buying from it, you probably spend a lot of time doing your research. Learn more about who owns Alfa Romeo, along with some interesting backstory about our iconic company.
More Than a 100 Years Ago…
The Alfa Romeo story started in 1910 in Milano, Italy, when aristocrat Cavalier Ugo Stella took over the struggling car company Societa Italiana Automobili Darraq. He renamed the company Anonima Lombarda Fabbrica Automobili, and it was registered as A.L.F.A. In 1915, entrepreneur Nicola Romeo took control of the company.
Due to the first world war, the factory in Portella, Italy, was converted so it could manufacture engines for aircraft, munitions, and other things for the Italian war effort. In 1919, car production began again, and the following year, the company's name was changed to Alfa Romeo. In the 1930s, the government gained control of the company.
From Race Cars to Driveways
For the next few decades, Alfa Romeo vehicles became synonymous with racing and were mainstays in Grand Prix events all over the world. It wasn't until the 1950s and 1960s that the brand really took off with regular drivers.
The first big success was the Alfa Romeo Giulietta, and more than 100,000 models had been produced by the early 1960s. The company has only grown since then, and it was sold by the Italian government to the FIAT Group in 1986. Since 2007, the brand has been part of FIAT Chrysler Automobiles, now known as Stellantis.
If you're ready to experience a spectacular Alfa Romeo for yourself, come down to Alfa Romeo of Birmingham to take one for a drive.