Service Centers vs Collision Centers at Alfa Romeo of Birmingham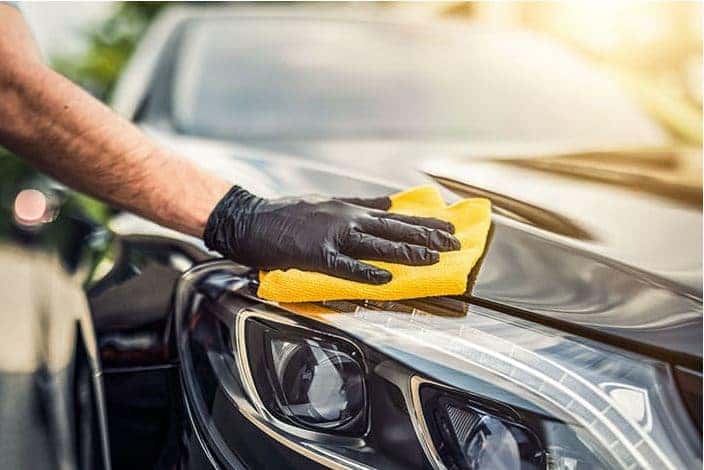 Auto repairs and vehicle restorations are important elements of long-term vehicle care, and service centers, and body shops/collision centers both play a vital role in preserving your vehicle. While these facilities are very similar, they each fulfill specific functions. Alfa Romeo of Birmingham offers both a professional service center, and a trusted body shop in Birmingham, AL.
Service Centers
If your vehicle needs regular vehicle maintenance, you can take your vehicle to the service department at your local dealership. Our Alfa Romeo service center is staffed by a team of trained and certified technicians, armed with the resources and knowledge to work on your Alfa Romeo vehicle with both considerable care and high-quality efficiency.
Oil changes, brake pad replacements, tire rotations, and wheel alignments are all examples of the types of service our service center offers. Want to get your engine checked, or your battery looked at? We can handle that as well.
If you need parts, our dealership provides only the finest OEM parts, specifically designed for your Alfa Romeo vehicle. Extending the life of your vehicle is a top priority for our Alfa Romeo service center, and our promise to you.
Collision Centers
Accidents happen, whether they are just a mild fender bender or a very serious crash. The damage can be devastating, but our Alfa Romeo of Birmingham body shop is here to help and restore your vehicle and return it back to you as good as new.
We can fix dents, dings, and scratches, smoothing out cosmetic damage to your vehicle. Our paint shop can cover anything, making sure that the finished coat will match your factory produced vehicle. Other services our body shop offers include car window tinting, auto body dust repair, wheel restoration, and detailing service.
We will work with insurance companies to make sure your vehicle receives the mending and reparation it needs.
Schedule Service Today
For vehicle maintenance, or collision repairs, Alfa Romeo of Birmingham can assist you today. You can schedule Alfa Romeo service online and make an appointment for your vehicle. You can also schedule body shop service online with our dealership as well.
Our team of professionals possess trained expertise in dealing with Alfa Romeo vehicles, and we service all makes and models. No matter what type of issue you're experiencing, we can help make sure your vehicle is repaired to the best possible condition.